It's that time again where the Modista tour takes us to a new country to explore the instagram sewing community there. This month I had to highlight my new home of the Netherlands where I moved about 6 weeks ago.
Having done some research in advance I knew there were some great sewists and stores around but had NO idea how huge sewing is here!! It feels like on every corner there is a fabric store or market and I am constantly in fabric heaven. I'm working on a round up of where to shop for fabric in Amsterdam, but for now wanted to give an introduction to the world of Dutch sewing.
Since arriving in Amsterdam, our new home, I've of course been scoping out the local style. It's certainly different to Liverpool -for example I think I wear the most make up out of anyone in a 5 mile radius – but is super chic. Some Dutch insta-sewing friends have told me they think Dutch fashion is super utilitarian and boring but to me it's the opposite. With clean lines, strong silhouettes and quality fabrics it reminds me of Japanese minimalism or Parisian winters. I'm really into it!
As usual I've picked 5 sewists who I love to follow, 5 pattern designers to sew with, 5 stores to shop and 5 phrases to know when learning about Dutch sewing. It was really hard to narrow down to just 5 of each when there is so much to choose from here – part 2 in a few months, anyone?
I hope you find this post useful and don't forget to let me know your feedback here or on instagram what you think!
5 sewists to follow
The Jolly Seamstress
One of my favourite Ducth sewists to follow, Anne has such a lovely style and colour palette and a really dreamy insta-aesthetic to boot!
Poplin Peony
An "instagram friend"that has become a real friend, Joyce is a superbly talented seamstress who shares her gorgeous outfits on her feed. I love her style!
Time to Sew
You might recognise Kate for her awesome work with FibreMood or her great blog where she gets real about everything to do with the sewing community, from how to stitch a neckband to sustainability.
Stitch and Press
Maritza is a wonderful sewist and a pattern insider for Sew Over It and I love what she does with their patterns!
I Sew Therefore I Am
An Aussie in the Netherlands, Beck makes wonderful outfits and goes into deep detail in her blog which is so helpful!
5 patterns designers to know
Primarily a kidswear brand, I really like Misusu's unusual designs and they have some free patterns on their site, too@
A sewing school in Amsterdam, De Steek have a really interesting concept where as well as purchasing their own patterns you can also get basic blocks from which to work, such as this trouser pattern.
Yuki's designs are sublime and so sleek. With a lot of coat varieties and one whopping pack of 23 pocket templates, they are perfect for winter!
Looking to learn to sew? Tregz offers online sewing classes which include teaching as well as your basic blocks from which to build your patterns and makes. Follow her here on instagram!
Gaining a cult status in the Netherlands, Bobbin Hood is about all things crafty including sewing! As well as kids and adult patterns, Bobbin Hood have a really cool book on screen printing which in these lockdown days is a hobby I could really get on board with. Check them out here.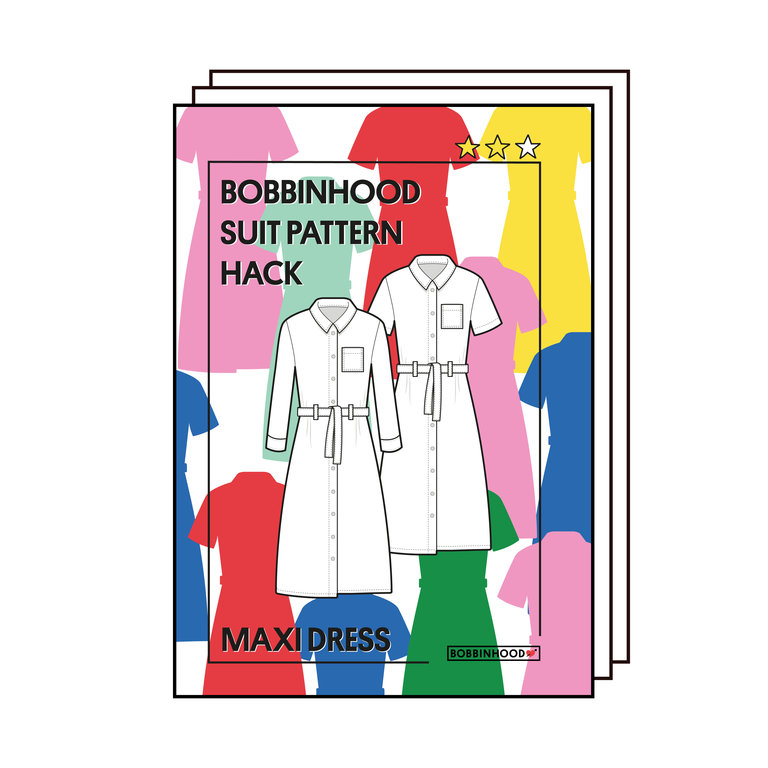 5 fabric stores to shop
Run by Jessica of Jenovianti, this small independent brand imports the most amazing quality Indonesian batik fabrics. As if you needed another reason, 20% of profits are donated to charity.
Organic and Sustainable fabrics with beautfiful prints
A small brand with commitment to sustainability and gorgeous ditsy prints like these…
If you've watched my instagram stories recently you'll know I have a strong love affair with this store…with wall to wall fabrics it's not quite online at the moment but worth a trip to Amsterdam for (when we can!)
These guys are classy AF. With beautiful fabrics from linen to Nani Iro prints, Monday's Milk are seriously on my Christmas list.
5 hashtags to follow
If you're wanting to discover some Dutch sewists you can follow these hashtags…
#stoffenspektakel (aka fabric spectacle, I think…)