One of the brands featured in this month's Modista newsletter is Karta Batik, run by the lovely Jess who started the business in 2020 and stocks the most incredible fabrics from her home country of Indonesia. Jess lives in Leiden in the Netherlands and we were able to meet up in Amsterdam for a socially distanced walk and had a great time!
Jessica is so passionate about what she does and her fabrics are stunning. To help you get to know her a bit better I asked her the lowdown on all things sewing…
How did you learn to sew?
I'm an autodidact sewist. I learned to sew about 3 years ago by solely relying on books and Youtube videos as I didn't know anyone around me who sews. My determination to have clothes that would fit my petite body has motivated me to keep on learning.
I started making garment by free drafting or copying my existing clothes. Then, I learned to use commercial sewing patterns and also learned to draft pattern using draping method. It's been a big discovery to find my sewing passion which has made me feel truly fulfilled.
What would you say is your sewing style?
Versatile, modern, and comfortable. I always try to sew items that I can wear for at least 2 seasons through the year (be it through layering or fabric choice), yet without sacrificing style nor comfort.
Tell us about the start of your business
Karta Batik started just around 3 months ago. The current pandemic has made me realize that life is precious and unpredictable. At the same time, I saw a lot of people who got affected by the pandemic. This situation has encouraged me to do something positive for myself and society.
For me, this meant following my passion while contributing back to the society. And that's how Karta Batik Fabrics as a social business was born.
Karta's philosophy is "fabrics with meanings": On the one hand, it introduces you to the relatively unknown yet beautiful modern Indonesian batik fabrics and also the rich philosophical meaning behind it. On the other hand, every fabric you purchase is a direct contribution to education for underprivileged children in Indonesia. I'm committed to donate 20% of our profit to an organization that supports this cause.
Karta's fabrics are 100% handmade in Indonesia (Central Java) and undergo double processes: the dobby process and the batik process. Therefore, Karta as a small business also directly helps the local crafters to sustain and preserve the art.
What is your favourite thing about running a small sewing business?
The joy it gave me to introduce people to the relatively unknown modern Indonesian batik fabrics and culture that I'm so passionate about. People's interest and appreciation of it really means a lot to me.
What are the next steps for you and your business?
I'd love to stock and introduce other kind of Indonesian ethnic fabrics to the European sewing community. For example, beautiful Ikat fabric from Bali and Flores or Songket from Sumatra.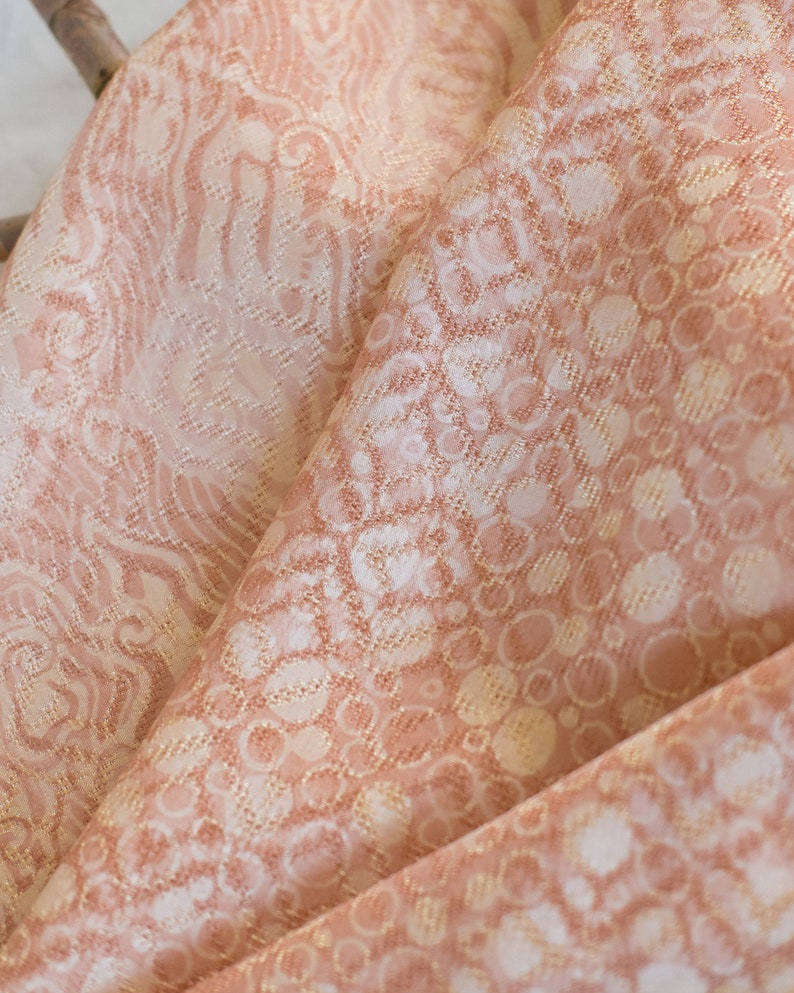 What inspires you in your sewing style?
The Instagram indie sewing community, which normally reflects the current trend in fashion.
Finally, what is your favourite thing you have made, and what's next on your machine?
My two wedding dresses! I made one for my civil wedding in The Netherlands in 2018 and then made another one for my wedding party in Bali a year after. The amount of hard work and determination behind it made it a very special thing to make and remember.
Funny enough, as if it was not enough, what's next on my machine now is another wedding dress! This time I make it for a good friend of mine. She asked me to make her a special dress using one of Karta Batik's fabrics.
Where can we find you on social media?
On instagram at @karta.batik.fabrics and Etsy at kartabatikfabrics.etsy.com
Modista newsletter subscribers get 20% off Karta Batik in November! Reading this and feeling like you're missing out? Sign up here and send me a message on instagram and I'll get the codes to you.