Prefer a video? Modista Patreons have access to in-depth video tutorials, Q&A's with indie sewing and monthly discounts over at the Modista Patreon page!
This week I made a start on my #MakeNine2021 – they do say how you start the year sets the tone for it so if I start off sticking to a sewing schedule maybe it will happen…?
The only non-specific garment on my list is a button down tea dress. As I've shared in my #MakeNine2021 plans, this year I really want to focus on staple pieces I know I will wear throughout the year and for me that is definitely a tea dress. I've always loved the style and am on a quest this year to find my perfect pattern!
The Hughes Dress by Friday Pattern Company is definitely a good start – I love the 90's cut of this dress and how the different lengths completely changes the vibe of the garment. It's also suitable for a variety of different fabrics and we all know I like a versatile pattern so it was a must try.
My friend Joyce aka Poplin Peony recently had a mega destash (luckily for me) so I was able to use this gorgeous floral cotton lawn, which again is much more along the right lines of what I want my style to grow into.
I made a toile and based on my measurements I graded out from a size M bodice to L at the hip and was honestly a bit surprised when I tried the dress on and felt awful. I kept the dress on for a good while and identified the following:
sleeves felt really tight, especially when reaching forward
drag lines at the sides of my torso
lots of excess fabric at my shoulders – I could pinch lots of fabric and had the urge to hoik the shoulders up
drag lines and fabric pooling on the back of the bodice armholes
I knew this was a shoulder issue as:
the waist was sitting at the right point so it didn't need lowering or raising
the dress was the right size on my hips
the apex of the princess seam was sitting in the right place, ie the fullest part of my bust. FPC patterns are A/B cup so I didn't need to mess around with a small bust adjustment on this one.
It's also worth noting that this was a very bloated day. Upon measuring myself I was actually 2 inches greater on my hips, waist and arms than I had been a few days before.
I resolved to leave it a day before chucking the dress in the bin – and ah yes, turned out I did in fact have the lamb bloats from a huge roast dinner. Another lesson that our bodies are not static plastic objects; they fluctuate and change on clearly a daily basis so in future if a toile feels tight, I'll wait a day or two before sizing up or down/making any drastic changes.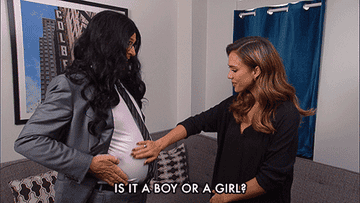 Despite feeling less tight overall I still had the shoulder issues listed above. After a bit of googling I surmised I needed a sloping shoulder adjustment.
This adjustment removes excess fabric at the shoulder seam and in doing so lifts the sides of the bodice, eliminating that pesky pooling fabric.
As you can see from the Colette image above, you are marking a point the desired amount down at the outer shoulder seam and drawing a line from there to the neckhole. Do this on your front & back pieces and facings as well. I pinched out at my shoulders and figured I needed 1cm adjustment, which worked out really well!
It's important to remember to adjust the armhole as part of this process. By taking a chunk out of the shoulder you're making the armhole smaller, so need to account for this by swooping the curve of the armhole to a lower point.
The only other change I made to the pattern was to lengthen the sleeve by 5cm for a more wintery look.
As you can see the dress fits MUCH better now and feels more comfortable. There is loads more movement at the armhole and the drag lines at the back armhole and waist are much reduced. I would totally make this dress again and would like to try it in a viscose crepe for swishy goodness.
To do this adjustment I followed this great tutorial from Colette which also includes how to identify other common shoulder adjustments, such as a square shoulder (the opposite of a slope)
Have you tried a shoulder adjustment yet? I hope this has inspired to you to look out for one on your next pattern piece!
For more sewing chats, hangouts and pattern adjustment tips, check out the Modista Patreon Community!