This blog post contains gifted items – as always, all words and views are honest and my own!
High on my Make Nine 2021 list was a button down midi skirt. I am most definitely a skirts and dresses person and some of my favourite go to RTW outfits have been a vintage style midi skirt paired with t-shirt or cami and a denim overshirt. Yet, for some reason up to now I haven't been making things I know I will wear. Last year dressmaking was definitely an escape for me with romantic outfits and experimenting with different colours, but in 2021 I want to make pieces I'll reach for again and again, hence the button down skirt.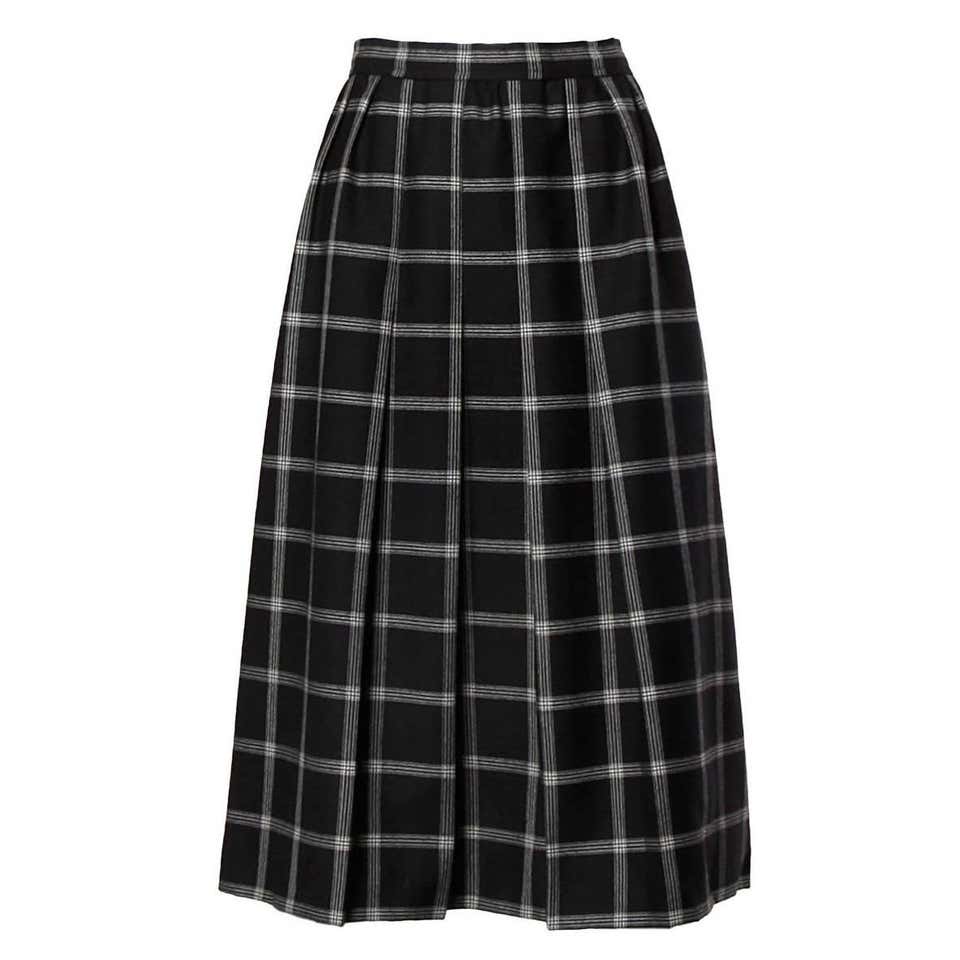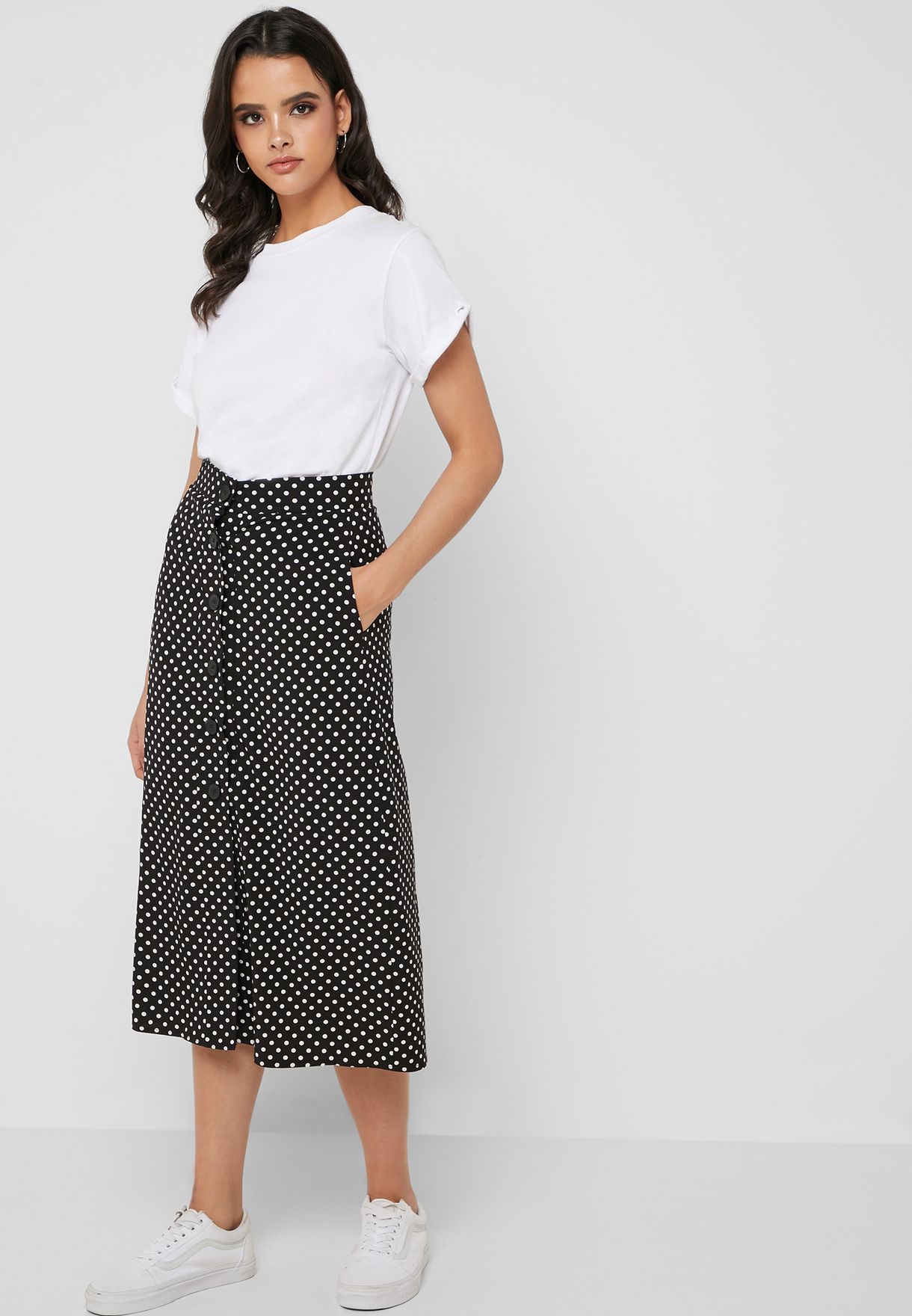 As a Fibre Mood insider I am able to try one of their patterns before release and jumped at the chance to try the Alix skirt! This would definitely be on my shopping list in any case – the pleats? the belt loops? the button down front? Yes please!!
As usual from Fibre Mood patterns this make had plenty of clever details that I learned new skills from, including the front placket that is stitched then turned right side out and top stitched to give a really neat clean finish. I also liked the pleats which are a good size the topstitching gives a nice effect and makes you slow down to appreciate the make.
The sizing of the skirt is spot on – I made a size 40 and did not need to make any adjustments for my 30 inch waist. I'm 5 foot 6 and it sits on my natural waist – if anything, on a summer version I might size down slightly but for this make I wanted to be able to tuck in jumpers and thicker jersey tops so this is perfect for me. The skirt comes in a standard midi length which I shortened by 15 cm to fall just below my knee.
There were only two downsides to this make. Firstly, the pocket construction is such that you sew the pockets onto the side pieces, then stitch above and below the pocket first, then returning to complete the curve of the pocket and join up the stitching. This is great if you are an impeccable stitcher and can nail this detail but I have ended up with a bit of bulk above the pockets. Next time I would sew the pockets in my preferred way of sewing them to the sides and then joining the two sides and pockets in one go from the top of the skirt, snipping underneath the pocket. It's not as neat but I feel they sit better that way.
Secondly, and this is my own fault, but I fall foul of Fibre Mood's layered PDF patterns every single time. Printing just a couple of sizes is really easy but I don't particularly like to do so, as I can often go over several sizes and want the option of sizing up or down in the future. But printing layers with Fibre Mood is essential, I really can't stress this enough. Not only are the pattern sizes all printed but the seam allowances too, making tracing your size a very frustrating task! So note to you (and myself), don't forget those print layers 😉
However if that was the only annoying thing about this make, that really isn't so bad! Now to fabrics. Another reason I really like this pattern is how adaptable is it to different fabrics. I've had 2m of this tencel twill from the Fabric Godmother in my stash since last year (major impulse buy I then couldn't commit a make to) and the Alix worked up beautifully in this fabric, with its lovely drape and good weight. Next, I'm going to make a version from this polka dot viscose challis I just bought from Minerva with a matching Ogden Cami. Won't that be great for Spring?
I'd love to see the Alix in a crisp linen with some structure or a cotton poplin which would make it a great project for a beginner sewist who is looking to try their next challenge. Or perhaps a denim chambray for a holiday outfit, or a needlecord midi length for winter!
I also love a button closure and was very happy to use these stunning buttons from Pigeon Wishes on my skirt. Meg sent me these to try and I have been saving them for a special make – I love the contrast on the olive fabric and think they go really well! (note, the Etsy link is to the larger buttons, I used the small but Meg doesn't have them in right now)
Overall I am really pleased with my Alix skirt and think it will be a wardrobe staple for me. Plus, it feels great to tick off another garment from my Make Nine!
Thank you for reading, and happy Fibre Mood day!!