This month on the Modista Patreon we've been talking ALL about loungewear patterns. Remember when "loungewear" was something you only saw on the posh rail at M&S or the White Company? I remember nipping into M&S on a whim when the first lockdown was looming – I decided to treat myself to some nice jammies to see out the inevitably temporary working from home phase. Well we know how that worked out…!
Loungwear is the new lockdown uniform – clothes that make us feel safe, comfortable and more like ourselves during this strangest of times. We wear them to work, to go to the shops, to care for others, take a socially distanced walk with a friend, go up the supermarket aisle for the 700th time, cry on the couch, laugh in the garden, work out, and stay in bed when we can't face leaving it. We're asking a lot of these clothes, so they'd better be a good pattern!
When you think loungewear your mind probably goes straight to stretch fabrics and cosy fleece. Many of the patterns below are for stretch fabrics and if you're not sure where to start you can check out my guide to starting with stretch here, including my own favourite lounge pattern the Nora top.
The below list is entirely compiled by the Modista Patreon members who have shared their favourite patterns for locking down and lounging. We've got your top and bottom half covered as well as jumpsuits and pyjamas, all of them approved by our members. Wondering what the Modista Patreon is all about? Read about the story here.
Jumpers & Hoodies
Nora Top – Tilly and the Buttons
Jarrah Sweater – Megan Nielsen
Granite sweatshirt – Maison Fauve
Elliott Sweater and Tee – Helen's Closet
"…the Helens Closet Jackson pullover… I have 5 now!"

Sharlene
Neige Sweatshirt – Deer & Doe Patterns
Bille Sweatshirt – Tilly and the Buttons
Jackson Tee and Sweatshirt – Helen's Closet
Linden Sweater – Grainline Studio
Toaster Sweater – Sew House Seven
Trousers & Jumpsuits
Stella joggers – Tilly and the Buttons
Avery Leggings – Helen's Closet
"…the Helen's Closet Avery leggings! They're a TNT pattern for me and I think I might have 5 by now (and am wearing them as I type this!)"

Linda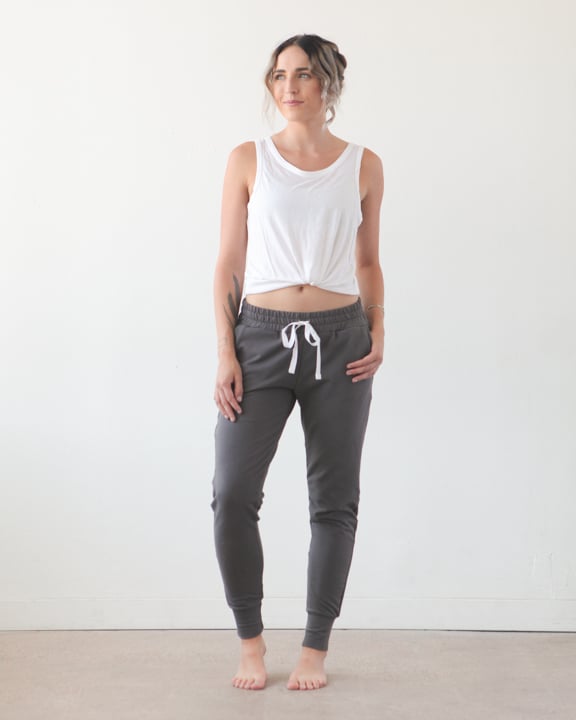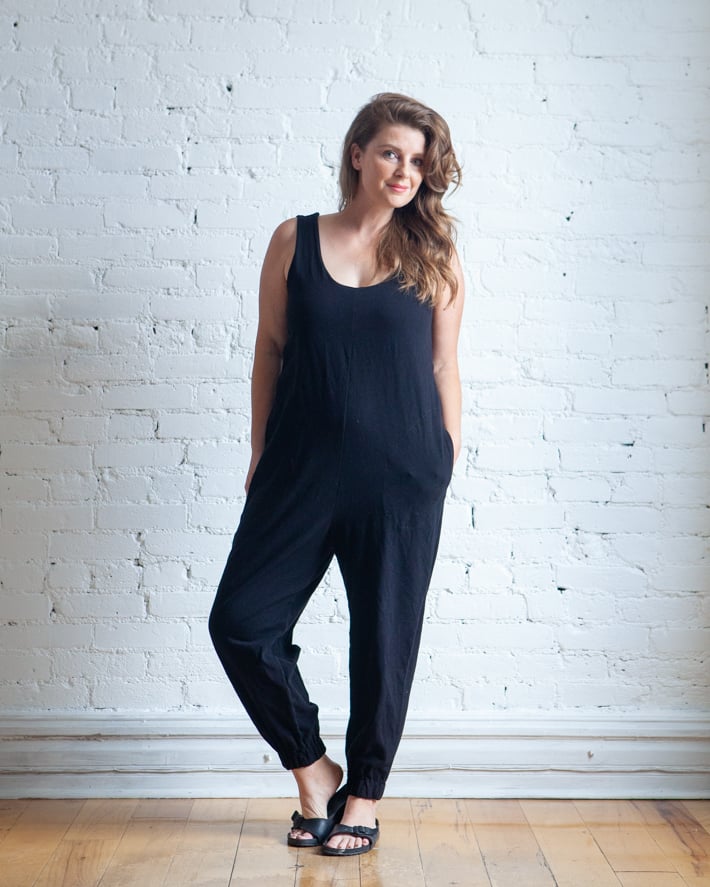 Pyjamas & Sets
Carolyn Pj's – Closet Core Patterns
Juno pj's – Tilly and the Buttons
"The Luna pj's have the potential to look really elegant while still, most importantly, being comfortable."

Alice
And that's our round up! What do you think, are any of your TNT patterns missing from this list we should know about?