PSA: Organising your sewing stash does wonders for your productivity! Last month I took a Friday off and specifically reserved the day to play with my new toy – a home printer. Now if that isn't the most 2021 activity….
My PDF pattern stash had gotten out of control and the tactic of rolling them up and hiding them under the sofa bed was no longer fit for purpose. I bought a bunch of envelopes from HEMA to keep them in and suddenly the lovely Sarah from This is for Makers (one of the featured brands of the month offering 20% discount in March to Modista Patreon members sent me her PDF download for pattern organising as she'd seen on instagram I was having a sort out day! So kind and I LOVED using the sheets.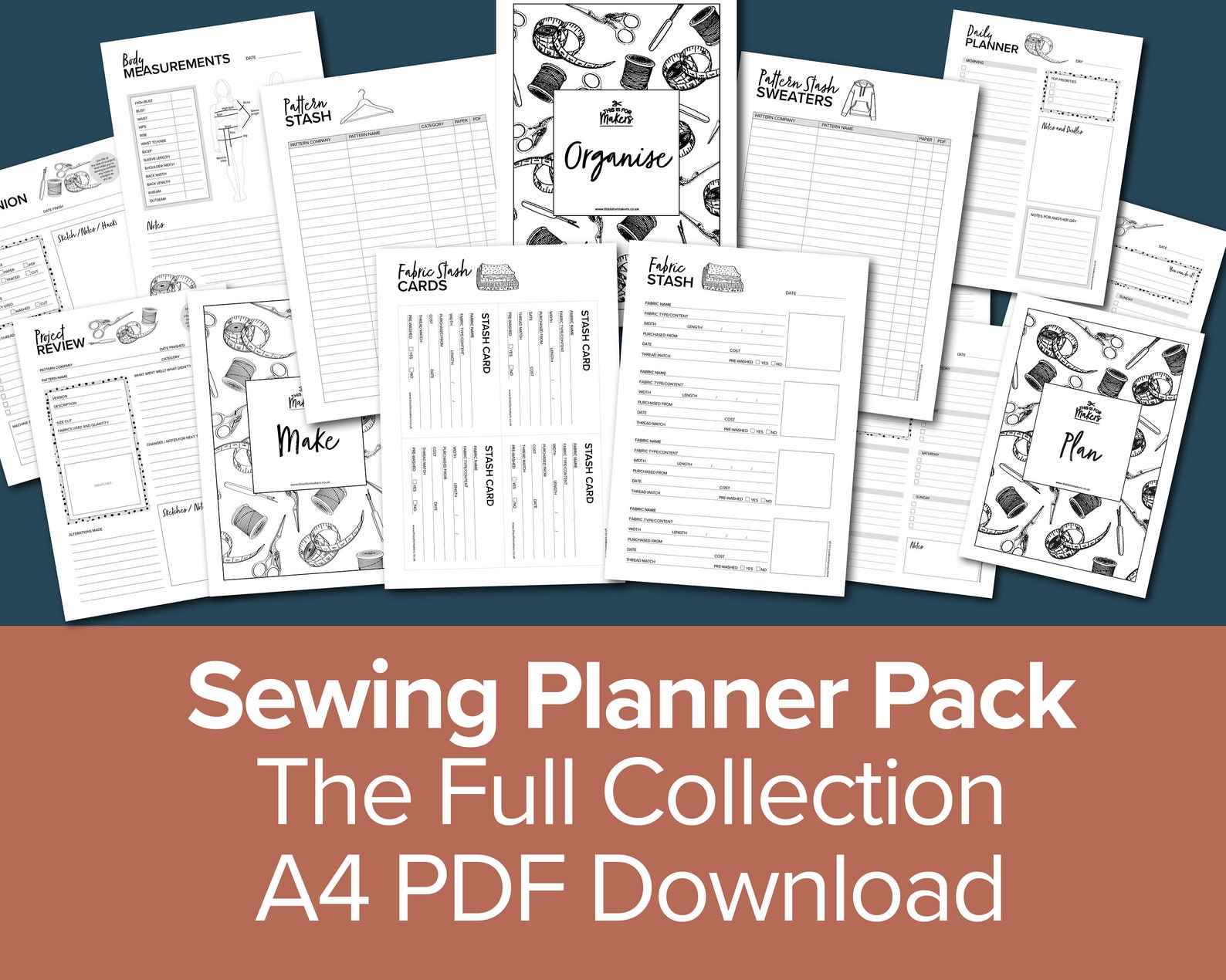 So the Friday sorting session was a success and by Saturday all my PDF patterns were super tidy and easy to view. This seemed to clear my head and on the Saturday I woke up with a vividly clear image of a dress I wanted to make – and it was so easy to get out the pattern pieces for it. By the afternoon I had a gorgeous new dress and was feeling pretty proud of myself!
My Frankendress is made up of:
I really love combining patterns and think feeling confident in doing so is a big step in sewing. It means you are able to take a sewing pattern you really love but tweak the details to make it truly unique and your perfect garment. For example, the FibreMood Mira sleeves are straight and quite narrow, whereas for my prairie style dress I knew I wanted more volume!
My top tips for combining patterns are:
If you are using a separate bodice and sleeves, an easy shortcut is to use two patterns from the same company. Most patterns are drafted from the same block so it's likely they will fit well.
If the sleeve and bodice are from different companies, if there is gathering in the sleeve head you can probably get away with it. If the sleeve is set in, it is worth measuring the sleeve head and arm hole with a flexible tape measure. You may need to adjust the sleeve head to ensure it fits smoothly in the armhole
A dress like the one I've made with a gathered skirt and sleeves is a great one to start off with. The gathering hides any mistakes and it's easy to match the side seams!
Take into account seam allowances and don't forget to use the correct SA if using patterns from multiple companies
If using a darted bodice and skirt, measure on the pattern where the darts are. You may need to move the darts to ensure they match up.
My Frankendress
I managed to squeeze my dress out of 2m of this lovely viscose twill from Minerva. This make reminded me of the importance of a pre-wash! When it first arrived the fabric was quite stiff and I didn't love the texture. After a wash it really softened up and feels like proper secret pyjamas.
The Mira bodice usually uses a zip but having made this pattern before I know it isn't necessary for me, so instead I made an eyelet closure on the back. I also added waist ties to bring it in a bit at the waist. I added 1cm to the bodice but next time would lengthen it by around 3-4cm. Otherwise, I made no adjustments and made a size 12/40 in all the pattern pieces.
I hope this has inspired you to try your own Frankendress! What patterns would you want to mix and match?