Who is on your shortlist of favourite pattern designers? For me, it's definitely Nina Lee. I may not have made all of her patterns, but I really admire her style and the construction of her patterns which I can always make confident that they will suit me.
So when I saw Nina had developed a pattern to be included in Simply Sewing Magazine, I had to have it! I am a digital subscriber of the magazine via Readly (want to try it? Get a free month here), and through that get a lot of included patterns but not the hard copy.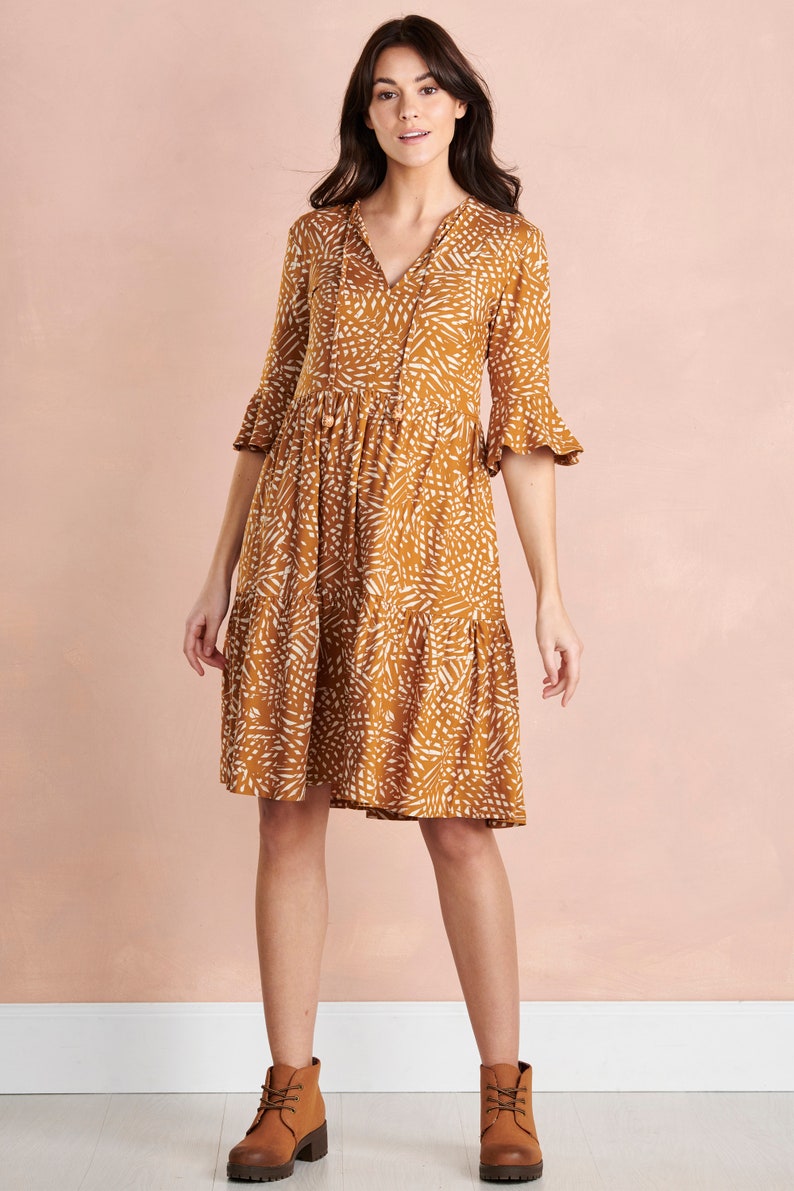 So this month I couldn't resist and asked my mum in the UK to send a copy over. The Spring Dress is what the Great British Sewing Bee might call a "buffet dress" – fitted at the shoulders then loose from the empire line or waist, perfectly floaty for summer.
I really like that the bodice is fitted with darts for more shape and that the dress is deceptively full of variations and hacking possibilities.
I visited my friend Joyce in Deventer this month and we of course squeezed in some fabric shopping. Joyce and I met on instagram and ever since have been in touch and now can finally visit each other more regularly! Joyce took me to her local store Javrostoffen where I bought this stunning viscose with the Spring Dress in mind.
Looking at the measurements on the chart as well as versions made by other sewists, I chose a size 14 without modifications. I made a quick toile of just the bodice and sleeve to check the fit and was really happy so moved on to my fancy fabric!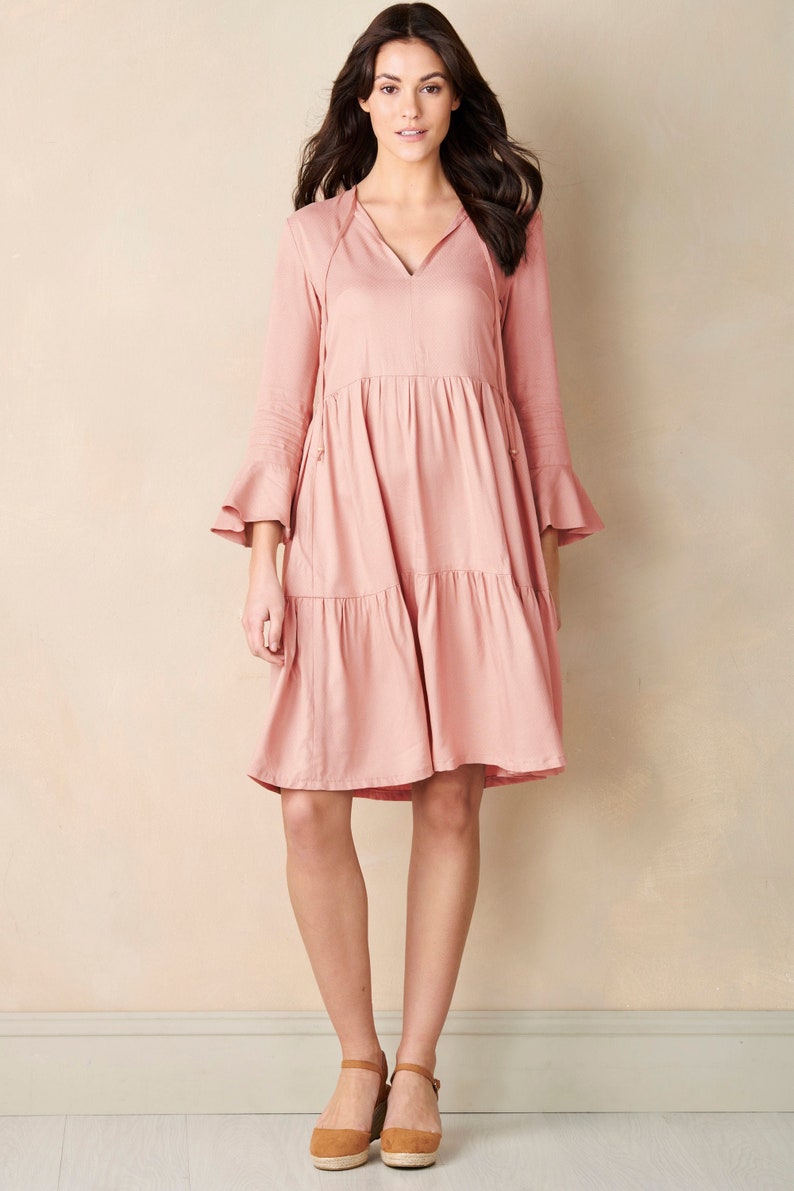 As well as the darts I particularly like the sleeve on this pattern. The sleeve head is quite flat so it's super comfortable to wear and has no gathering in the sleeve, which I prefer.
I opted for the longer sleeve and decided to leave off the ruffle in the end. I also went with a contrast binding for the neckline – more of a convenience thing than design as I am really not great at sewing bias binding so prefer to use a ready made one over my own! However I think it turned out really lovely.
Overall, I am delighted with my Spring Dress and think it's another win for Nina Lee. I wore this dress on my first day back in the office this year and felt super comfortable and smart. Ironically I think I will wear this more in autumn than spring but thanks to the variations on the pattern it's nice to wear all year round!
Dress: Spring Dress by Nina Lee for Simply Sewing Mag, PDF available on Etsy
Size: 14, no modifications. This dress is available up to 49.5″ hip but Nina's own patterns go up to a 57″ hip, I hope this will be expanded further in the future
Fabric: viscose from Javrostoffen