I am on the pattern testing team for Staystitch Pattern Co and receive a free copy of the finished pattern in return for my feedback. As usual, all views are my own and I was not obliged to write this post!
Staystitch Pattern Co are back with their second pattern and I was delighted to have the opportunity to test for them again!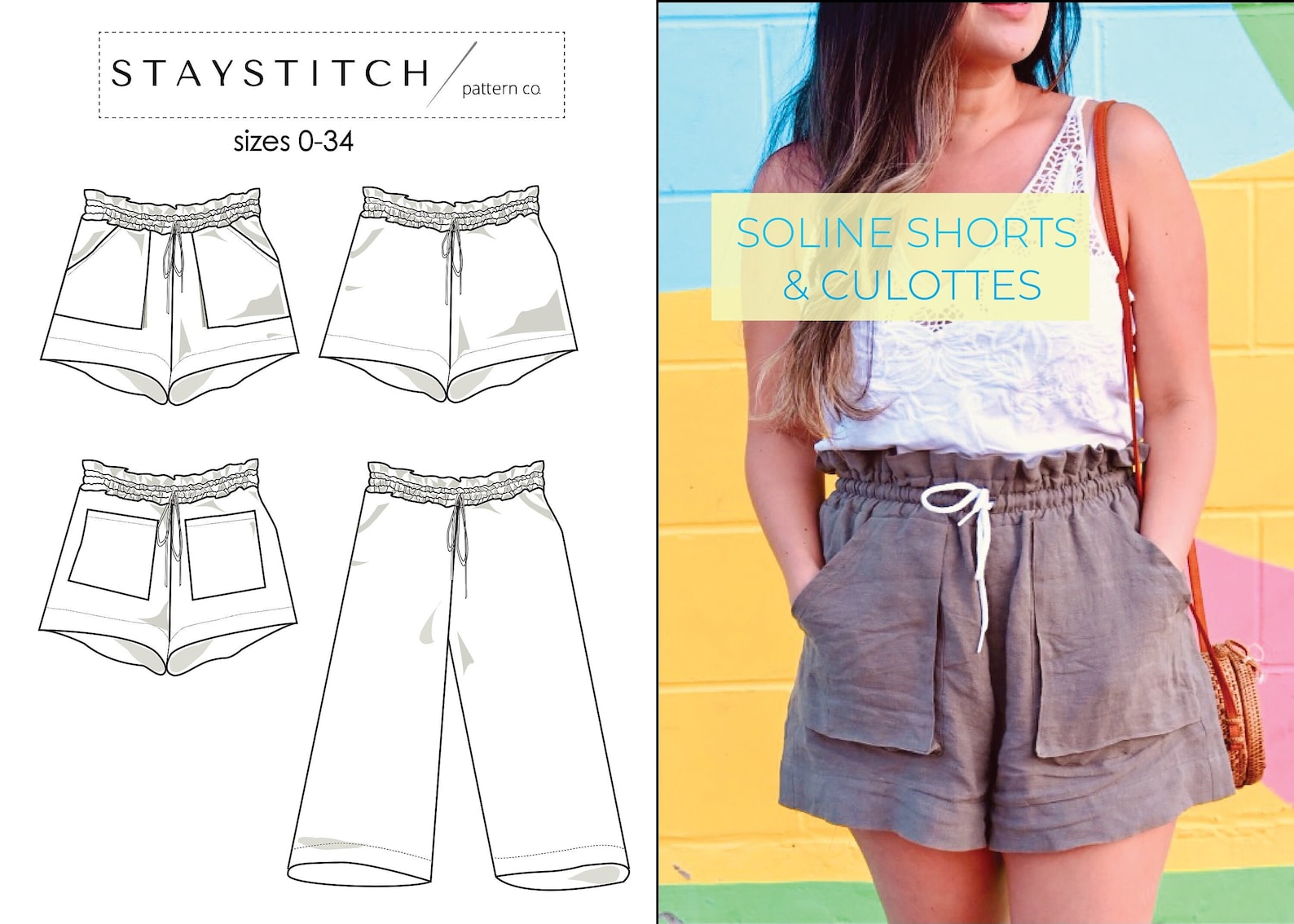 The Soline shorts have a paperbag waist, 3 pocket options and two lengths. Some particularly nice details are the gusset pocket option, the topstitched waistband with drawstring and the culotte option.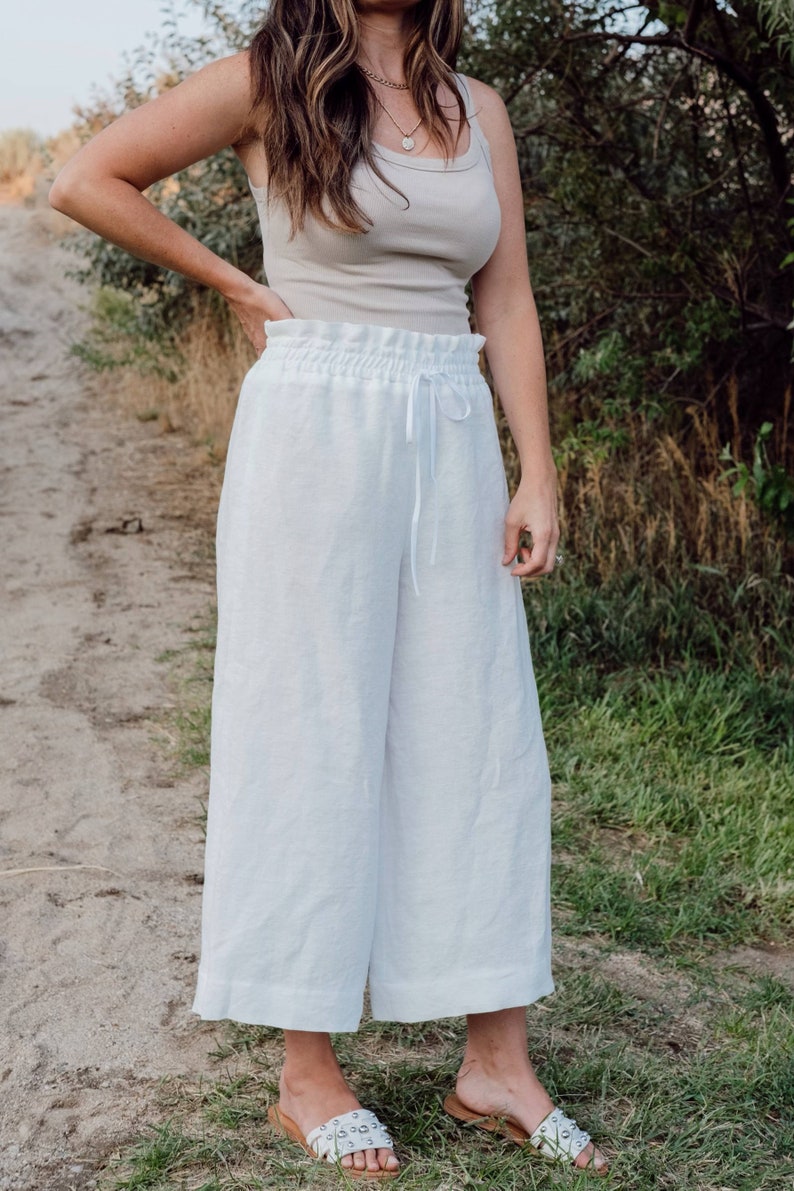 I like pattern testing as a chance to try out a style I might not usually go for and a paperbag waist is definitely one of them. I have quite wide, full hips and don't think this style suits me but wanted to give it a go.
I first made a toile in a mid weight crepe fabric that came in a box sent to me by The Fabric Baron. I initially cut a size 10 but quickly realised my mistake when I should have actually cut a 12! So instead, I used a 1cm seam allowance instead of the pattern stated 1.5cm. My – albeit limited – experience of pants sewing is that a small change makes a big difference and this change actually gave me an extra inch all over, which turned out to be perfect.
I'll be honest here and say I didn't like the paperbag waist on me, as expected. I like to accentuate my waist and find this style masks it a bit on me.
However, I absolutely LOVED the crotch curve on this pattern! (Adding this to the list of things only sewists would say!) The fit was really spot on for me both seated and standing and fits nicely on the front and back.
I liked the pattern so much I went for my final pair in the really REALLY good fabric, a cotton linen jacquard I bought from Sister Mintaka last year. This was a real impulse buy inspired by the Arden pants sample, but once it arrived I realised it probably wasn't in my go to colour palette and have struggled to find the right pattern for it ever since.
I used just over a metre for the shorts in my size with a gusset pocket and was very pleased with the outcome.
My boyfriend says these are my Adventure Shorts because of all the pockets and I have to agree – wearing them I feel ready for anything!
I removed the paperbag waist by taking 8cm out of the waistband width, then sewing them as normal including stitching the waistband. The final shorts are super comfortable and go really well with my latest Lola tank!
The Soline shorts are available from Staystitch Pattern Co now and I would heartily recommend them if you're looking for your next trouser/shorts pattern!